When I look at this image a song that I used to sing with my children starts up on repeat in my head.
This little light of mine, I'm going to let it shine.
This little light of mine, I'm going to let it shine.
Hide it under a bushel? NO!
I'm going to let it shine.
Let it shine, let it shine, let it shine.
I can't figure out how best to let my light shine. Which light am I suppose to let shine? I think there are multiple lights inside. Or maybe they are ideas. Yeah, ideas that are slowly burning, waiting for their time to shine.
I'm used to hiding under a bushel. I'm used to playing small. I've never thought I was anything special. Honestly, I have battled the "I'm not enough" demons all my life. This past couple of years I have finally started to understand that it's a lie. A big fat lie.
That ugly lie still lurks in the dark corners. Sometimes when I try to shine or to live boldly it will sneak out and whisper to me when I'm not paying attention. I'll find myself playing small and hiding under that old bushel. It's comfortable there and sometimes I slip back without noticing it. I can get stuck there.  I don't like it.
I have big dreams. Probably as many as the candles in the photo. There's no room for those dreams under a bushel.
I have light to share. Whether it is pretty design for the Web or photography or just my little nuggets of wisdom from finding my way out from under that damn bushel.
I'm going to let it shine! Damnit!
Let it shine, let it shine, let it shine.
A little restoration work
My mission and yes, I choose to accept it, is to root around in "there" in the dark to find those last remaining remnants of those old beliefs and lies I told myself. Shine some light on them and do some restoration work. Much like the restoration of an old church to its former beauty, I need to restore my belief in myself. I have days and pieces of believing in myself and letting my light shine. But I want it to be brighter and more resilient.
I want my light to withstand the breezes of self-doubt and the winds of criticism.
Right now, even when I'm feeling strong and secure criticism will leave me scrambling for the safety of my bushel. And I have a difficult time emerging and finding my light again.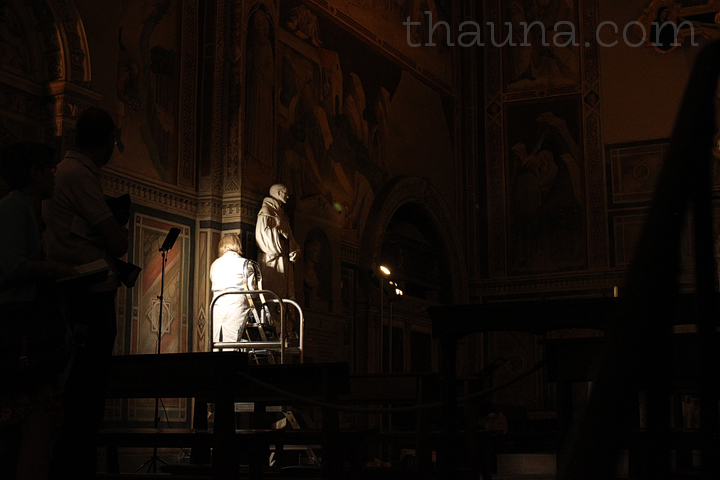 I feel kind of weird about the fact that I'm 49 and still trying to figure out who I am and then working to be confident with myself. But hey, whatever it takes right?!? I spent my twenties raising children. Maybe I have it a bit backwards, so here I am looking at 50 off in the distance figuring what life is all about. Or trying to.