Sometimes you just have to follow a new path.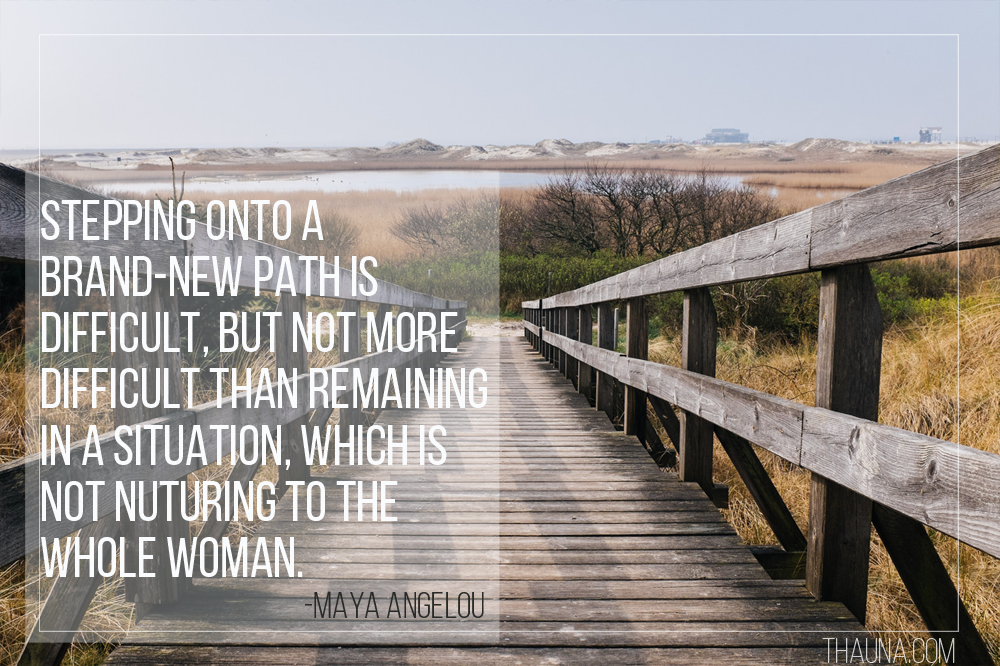 After months of planning and building I have made the decision and the leap to be go full time with Bellano Web Studio. I've been working as is Bellano were my full time job for a long while, but I still had a part-time gig with benefits. It was a safety net.
Well friends, I'm cutting the strings and letting the safety net fall.
I'm excited. I'm scared.
There are a whole bunch of "what if's" floating around. Some from my inner critic and the resident worrier in my head. Some from friends and family that are concerned.
But the real "what if" that matters and is the loudest is the:
What if you never try.
I love what I do. I love it so much that I want to do it all the time. The fact that can make a living doing it just makes life so sweet and wonderful.
It's scary walking away from solid benefits and friends at the office. A steady paycheck that even with part-time hours covers the mortgage and the car payments.
It's now or never.
I turned 49 last December and cliches have been bouncing through my head for the past six months.
If not now, when?
I'm not getting any younger
It's now or never
What are you waiting for?
What would you do if you knew you would not fail?
The first of the year I cut my hours at the day job to part-time in order to spend more time building my business. I rebranded and set some goals to know when the time was right.
Then one day the goals were met and I freaked out. I felt anxious and honestly a bit sad even. Why is it that success is scary? I wanted to celebrate and instead I felt like crying. Fear is a weird thing. It holds us back and keeps us stuck. It keeps us from exploring and following our dreams. Keeps us working in safe jobs that no longer inspire and nourish us.
For a couple of weeks I teetered, afraid to make a decision. I made some plans and talked to everyone who would listen. But still I was uncertain of taking the leap.
I keep replaying inspiring talking I heard last month at the Authority Intensive in Denver. Seth Godin said we must be willing to take the Salto Mortale (the dangerous leap), of course you know he got my attention using an Italian phrase. Darren Rowse's inspired me with a simple word, Start.
Then one morning last week I woke up and I knew it was time. No more questions. No more doubts. I just woke up and knew it was the day to start my life journey and take the salto.
More on this journey to come.