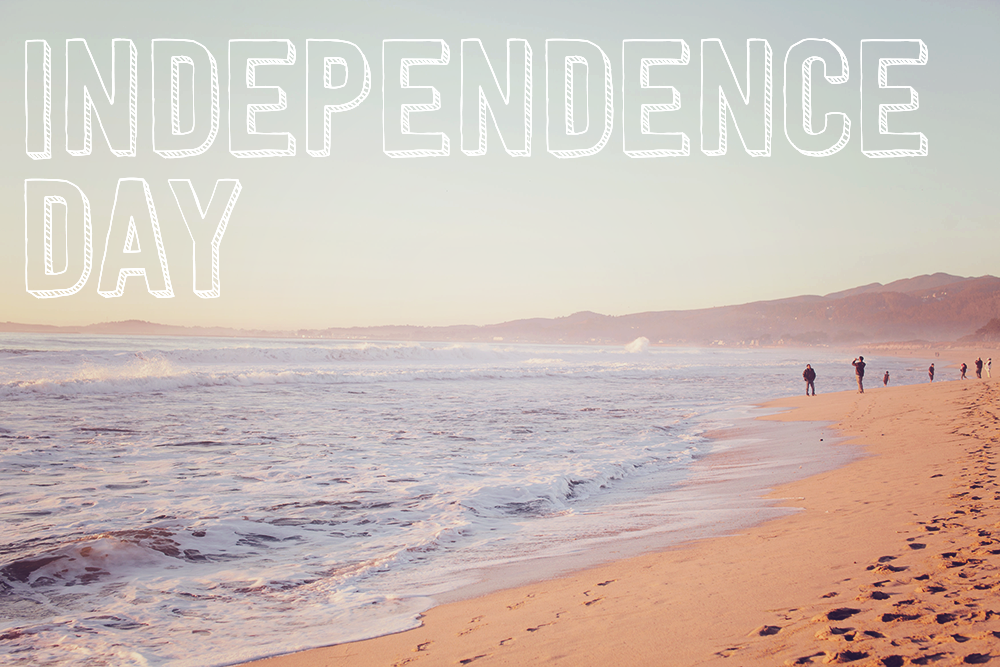 I'm not at the beach. That would be nice…I would love to walk over to the edge and put my feet in that frothy, foamy water.
This Independence Day I'm celebrating MY independence along with the birthday of our beautiful country. Today is my first day as a solo-prenuer.
Between you and me and that great big ocean, I'm a bit freaked out. Excited and sure I made the right decision for the life I want to create, but honestly the thought 'O.M.G. I don't have a job!' has crossed my mind more than once today.
Here I go paddling out into that great big ocean.
Sink or swim.
Just keep swimming.
The world is my oyster.
OK, I'm out of corny, beachy themed motto's. Good thing I don't know many.
Maybe a to-do list will help me feel like I have a handle on this:
Step one – pay all my bills and even save some money.
Step two – take this show (business) on the road (Italy).
Well there you have it, my two big, audacious goals. I'm heading out there without a floatation device if you don't hear back from me in a few weeks send the Coast Guard. Or maybe a headhunter. But I think you're going to hear big things. Big successful news announcements.