This is my bravest day. It happened at 48 years old in Italy.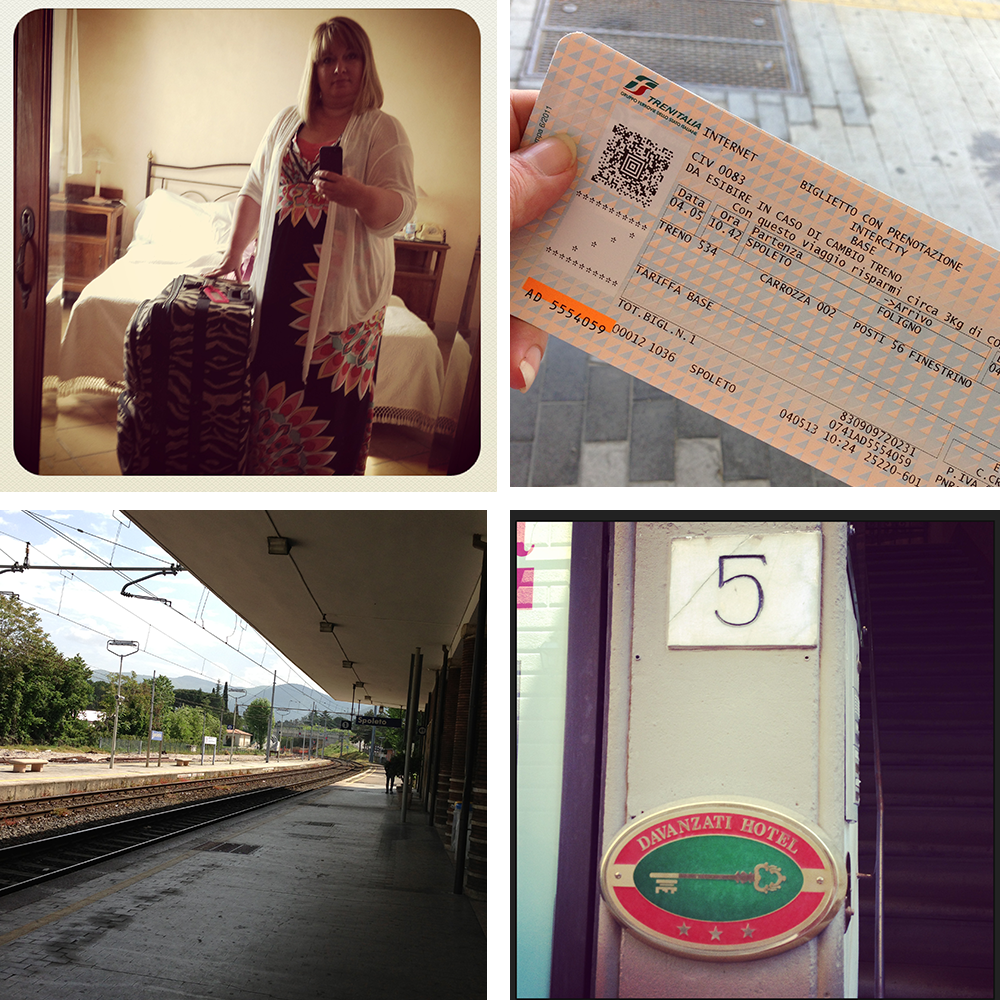 I started the day in Spoleto. By the time I was up for breakfast my tour friends had left to go to Rome and fly home. Giuliana was leaving to meet another tour group and I was crying into my 2nd cappuccino that Patrizia had just brought me. Not a sobbing kind of crying, but tears spilling from my eyes uncontrollably. I wasn't sure if I was crying because I was leaving Spoleto or because I was suddenly without my travel companions. I was very sad to say goodby to Patrizia and Alfredo, who run the absolutely amazing Palazzo Dragoni in Spoleto. Love these two, seriously. Alfredo offered to drive me to the train station himself and wouldn't hear of sending me off in a cab. Alfredo helped me get my ticket (biglietto) and walked me to the platform and explained which direction the train to Florence (Firenze) would be arriving from. An extra hug (abbraccio) and set of cheek kisses (because the tears were still falling) and then "Arrivederci" to my new friend and the town that stole my heart.
Did you know that arrivederci means more than goodbye? It's true meaning is 'until we met again.' I will see Patrizia and Alfredo again. (plans are the works)
Before I had too much time to worry on the train station platform, I was off on a train by myself in Italy!! I had to say a lot of "mi scusi" and "mi dispiace" (excuse me, I'm sorry) on the train because look how big my suitcase was!! It was a monster. First travel abroad lessons learned, must get a smaller suitcase for next time.
The train station in Firenze was a bit hectic, but luckily I had read a lot of travel tips and knew to walk straight through the terminal to the taxi stand. Avoiding the random offers for a ride or taxi. Five minutes in the taxi and I safely arrived at the Davanzati Hotel, where I would meet more new Italian friends that would make my time in Firenze wonderful.
Checking in to the Davanzati there were more tears. I couldn't stop them. I was just so overwhelmed with actually being there and being on my own. It was a dream come true. Tommaso (who is also one of the most handsome men in Italy) was sweet while checking me in and didn't even treat me like some crazy, crying lady.
I settled into my room for a few minutes, which was very nice and cozy even though it was small. The small felt good, like a safe cocoon. I came to love the way the TV turned on when I opened the door and greeted me with Italian. I wish I had an Italian channel here at home.
When I was ready to start exploring Tommaso gave me some directions for my first excursion. And I found some pizza and coffee on my way.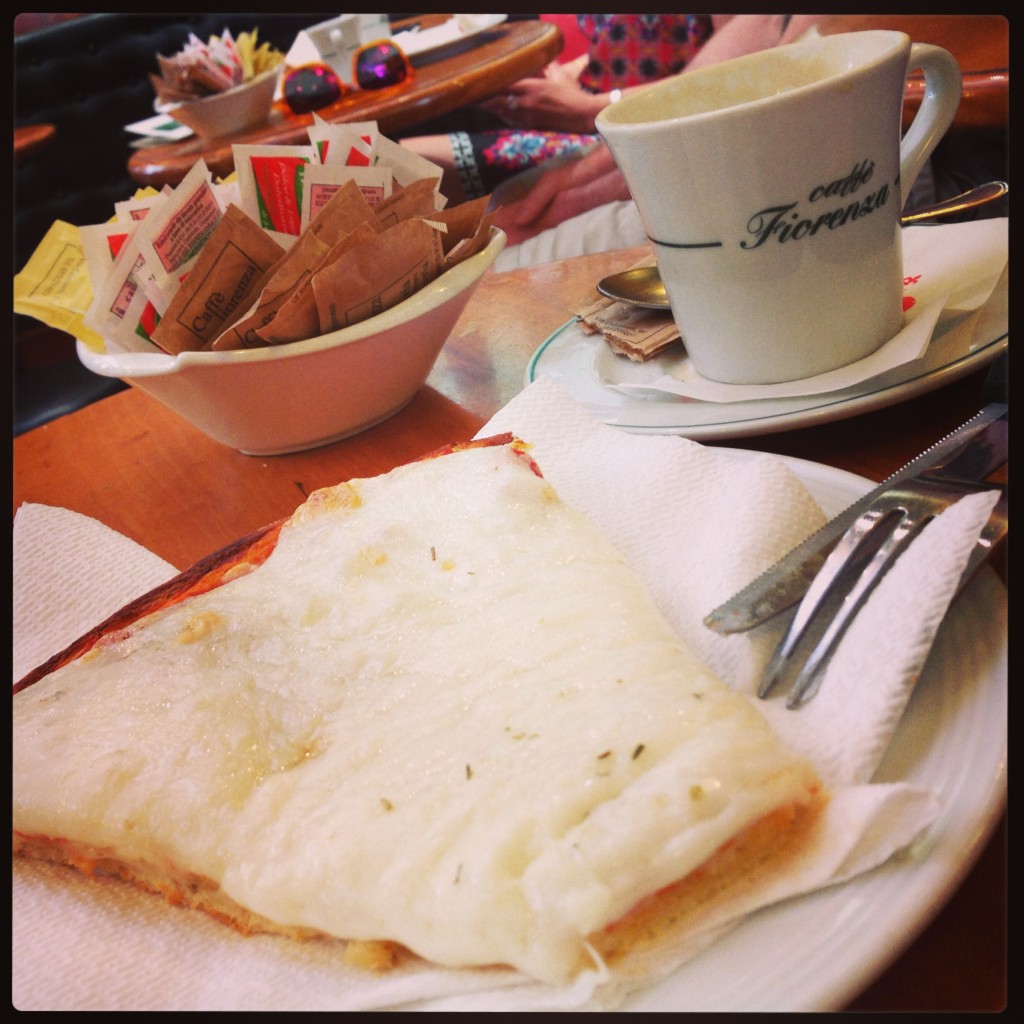 My first moments in the Piazza della Signoria, it was breathtaking. I wish this video were longer.
And a few pictures from my first Piazza visit.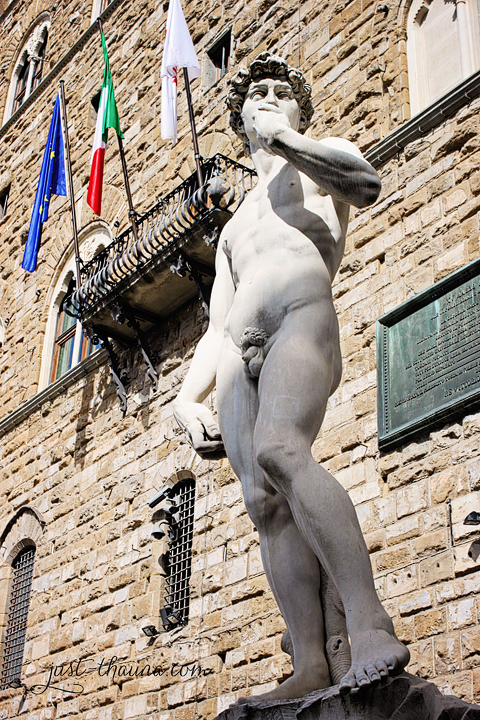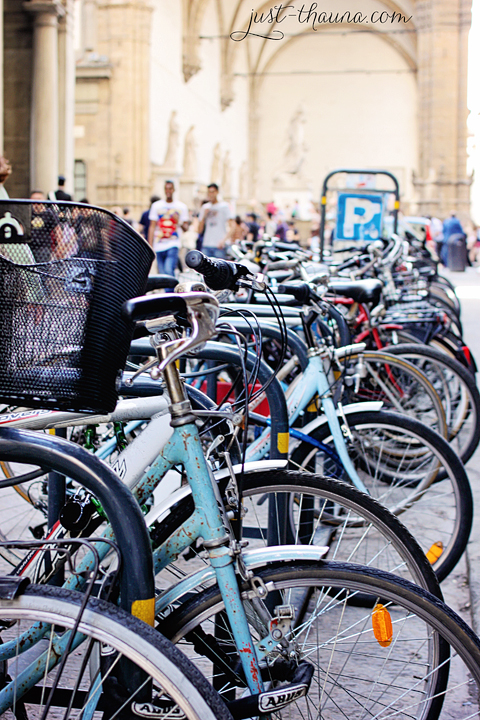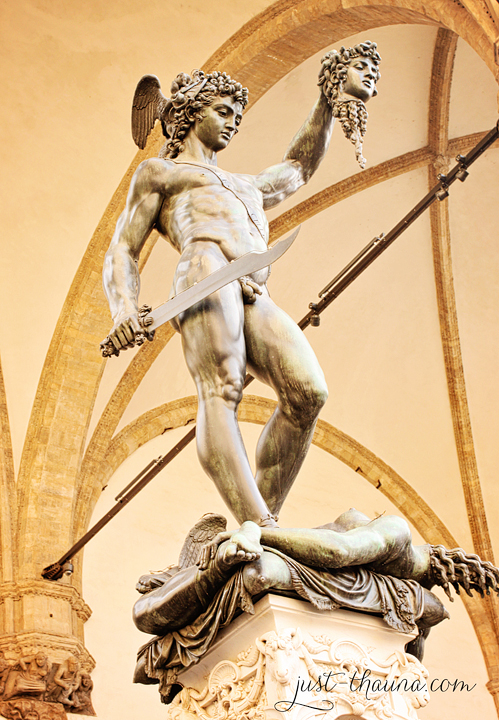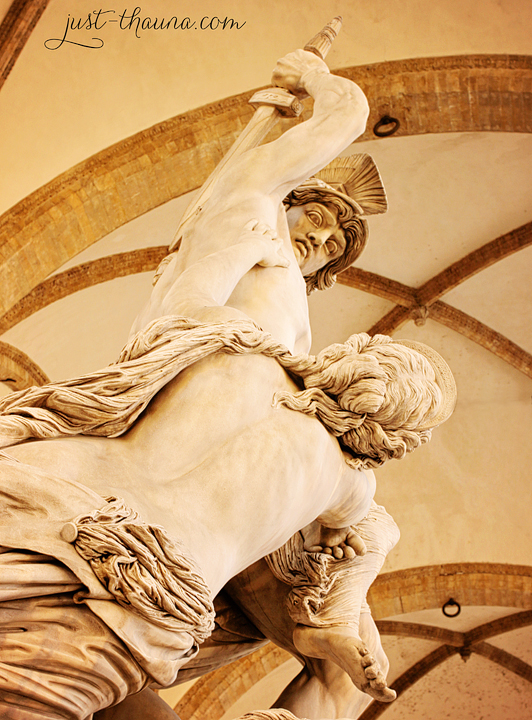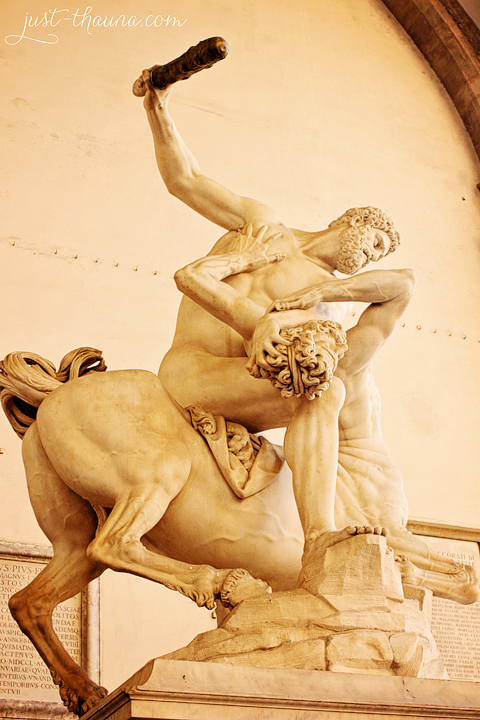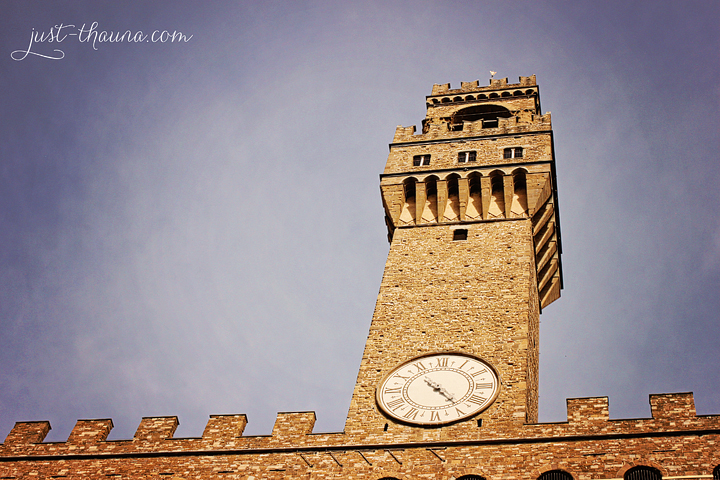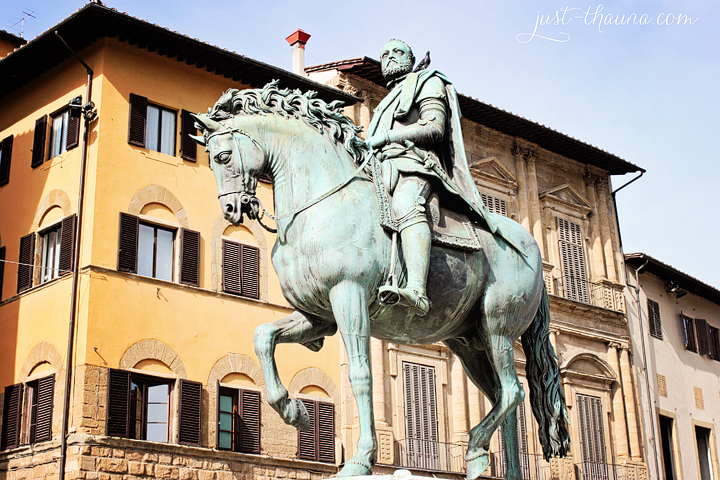 Next piazza was the Piazza del Republica. Notice the creepy guy at the very end (I didn't notice him in the video until about 6 months after)…about 20 minutes later this guy was telling me I'm beautiful and asking me to have a drink with him. My Italian was not sufficient to decline and we were caught in a circle of "Perche? Perche." Which means 'Why' as well as 'Because'. I finally stammered "mia amici e aspettano"…my friends are waiting. I did say I would meet him at 8 for a drink…which I had no intention of doing, but I didn't have enough Italian words to decline.
Back safely at the hotel after two encounters with Italian men inviting me out for a drink, one creepy (and he was the only creepy one) and one cute but very young, I was a bit nervous about Italian men. And I honestly wanted to meet a nice Italian man. Yes, I had some "Under the Tuscan Sun" fantasies. I talked to Tommaso a bit about Italian men and what to expect, how to stay safe but still be open to fun and adventure. When I came down to happy hour that evening Tommaso had asked a single friend to come and have a drink with me. And I met Francesco, we drank prosseco and talked about photography. He had a camera with him, which provided instant small talk.
Francesco offered to take me to the Piazzale Michelangelo to watch the sunset. Yes, please!! It didn't even occur to me that I just met this man and I was in a foreign country alone. We walked to the bridge and then he rode his bike home to get his car and I waited on the bridge. Then it sunk in. I'm waiting on this bridge for a stranger to take me to watch the sunset. In Italy.
A few pictures and a quick video while I waited.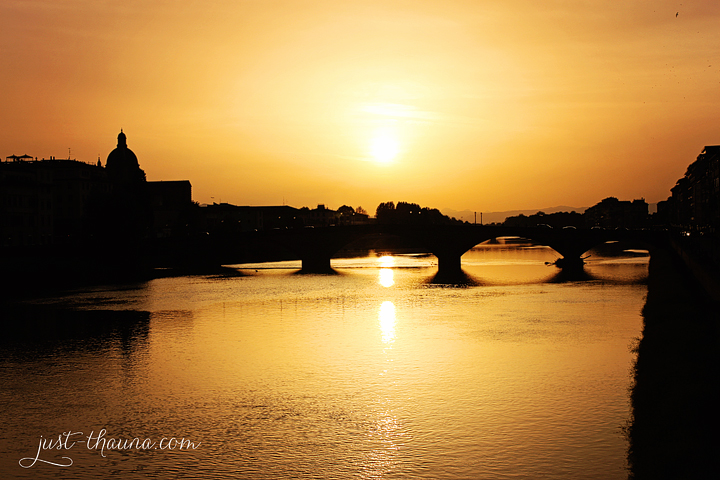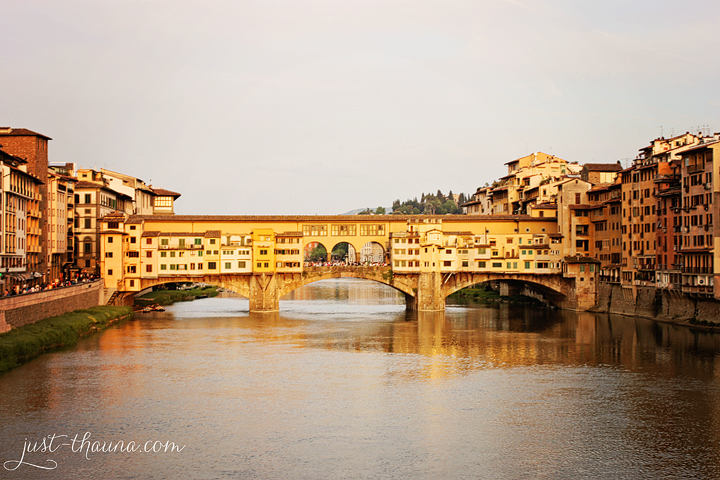 I'm glad my adventurous, trusting nature won out and I went with Francesco. He was a complete gentleman! We still keep in touch and I feel I made a good friend that day. Francesco's English is much better than my Italian. He was very patient with me, filling in the blanks when I didn't have the words and correcting my tenses. I am looking forward to seeing him again next time I visit Firenze.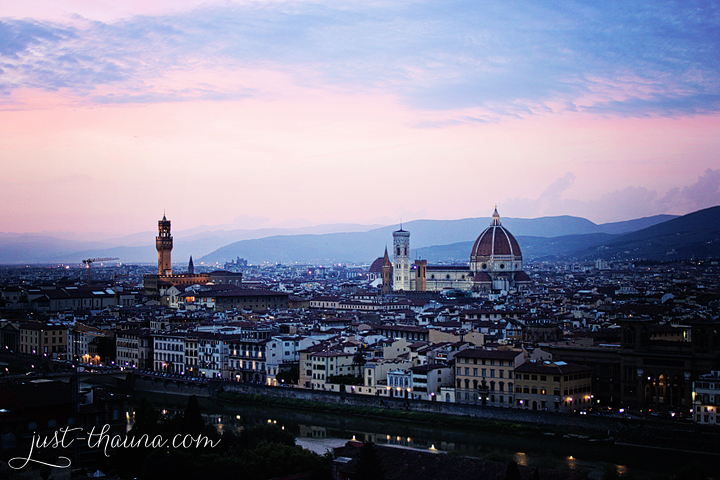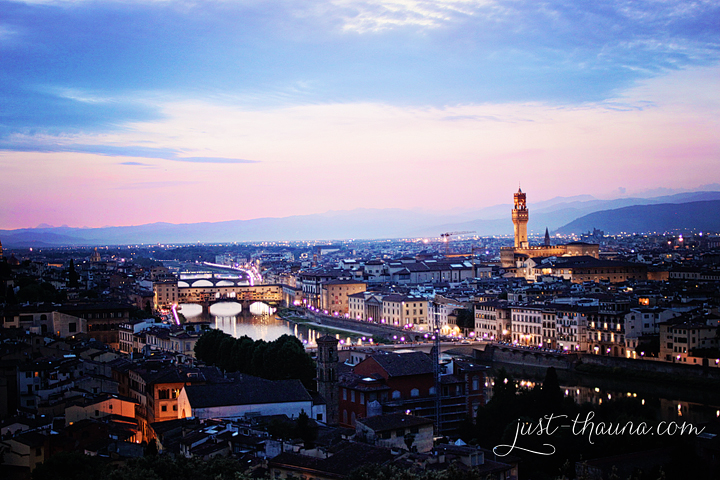 As I look back on this day there are a few things that I wish I would have done a bit differently but I am proud of myself for putting one foot in front of the other all day. I kept taking steps in spite of the fear. I can do anything. 🙂 Even if I have to continually remind myself of it.